Proposal Plan-o-gram Press Party
Erin Condren proposed launch party for "Bling it on!" Press Party in NYC. Designed a plan-o-gram for the design of the party and all the elements.
A proposal for Erin Condren's "Bling it on!" Press Party for the launch of the metallic line. Party was located in a loft in NYC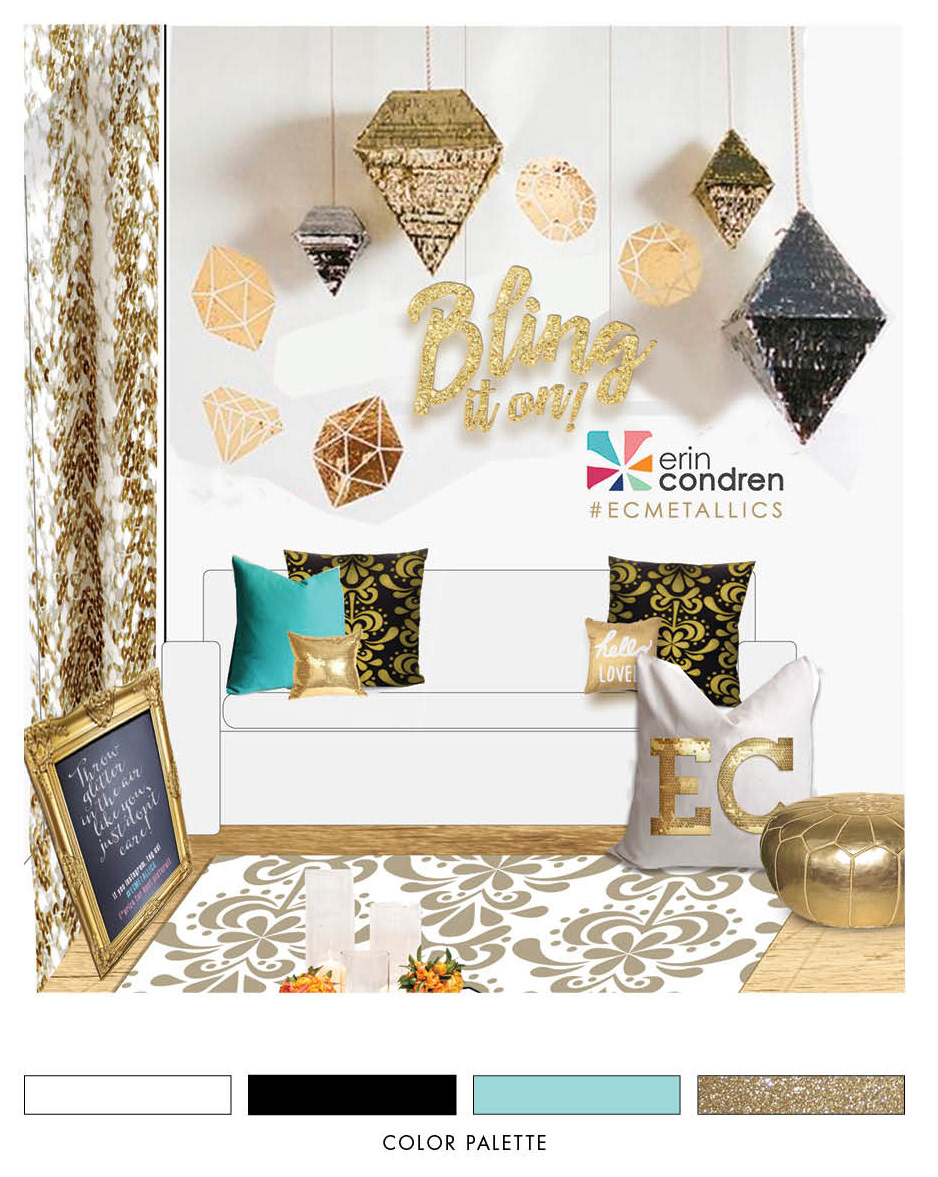 Plan-o-gram of "Bling it on!" Press Party This was a proposal for a party where Erin Condren was launching a new line of products showcasing metallic gold and silver accents. To play off the new Metallic look, I proposed a concept of "Bling it on!" Press Party with gold, silver, mirrors and glitter accents all over the party. From the glitter curtains, the photo booth area with gold diamond piñatas down to gold dusted desserts and metallic tattoos for the guest to enjoy, I tried to add as much glitz and sparkle to all aspects of the party. Entrance to the room shown here with welcome desk to the right of the door and a welcome message board. Gold tinted mirror display case showcasing products and lifestyle photos on display above.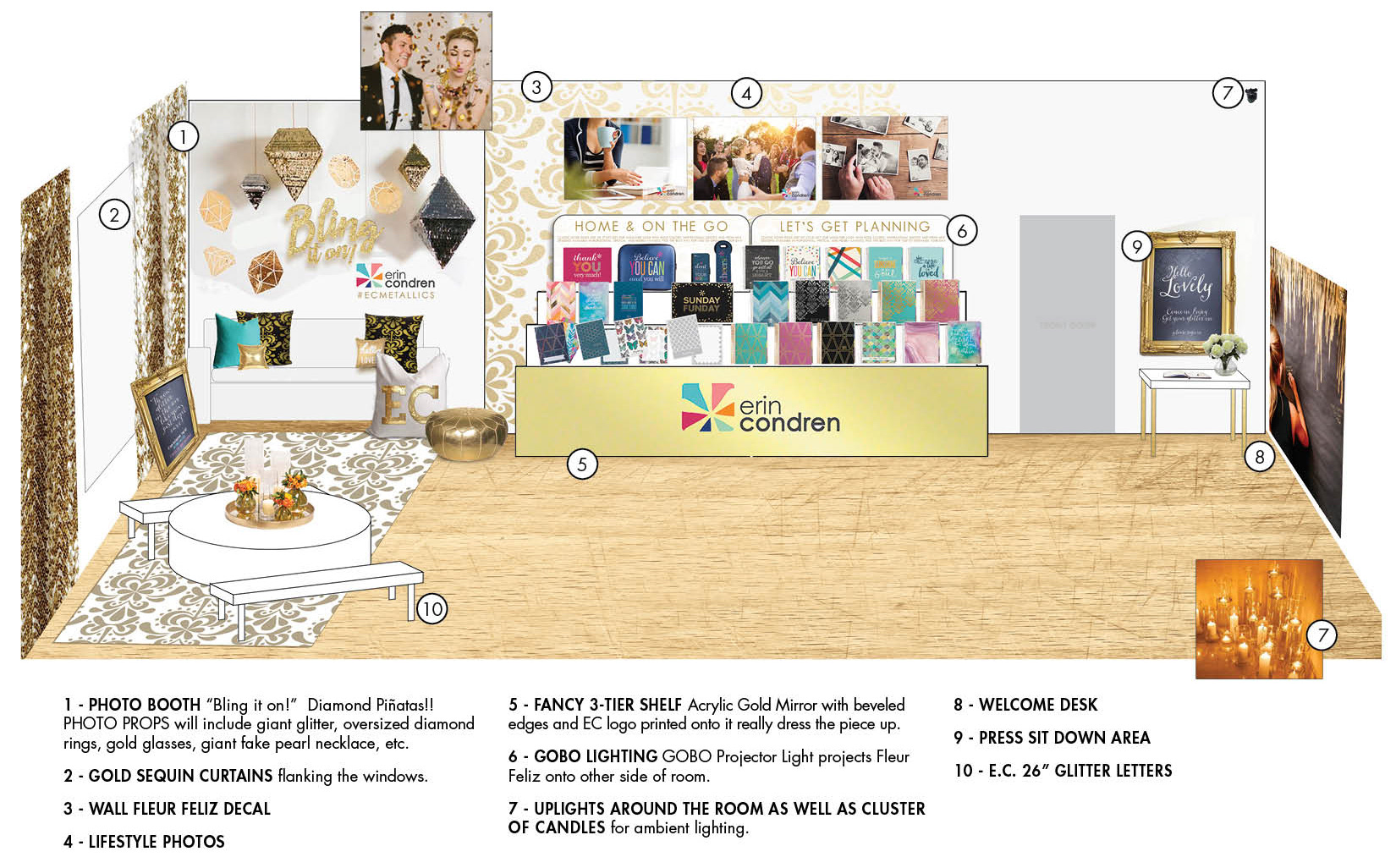 Plan-o-gram of "Bling it on!" Press Party Other side of the loft you would see as you walked into the room, including the Fleur Feliz pattern projected onto the brick wall with a GOBO, big EC glitter letters, Press table and signage and a bar cart with the event's signature drink. The center of the room has a long 12 foot table displaying food, and activites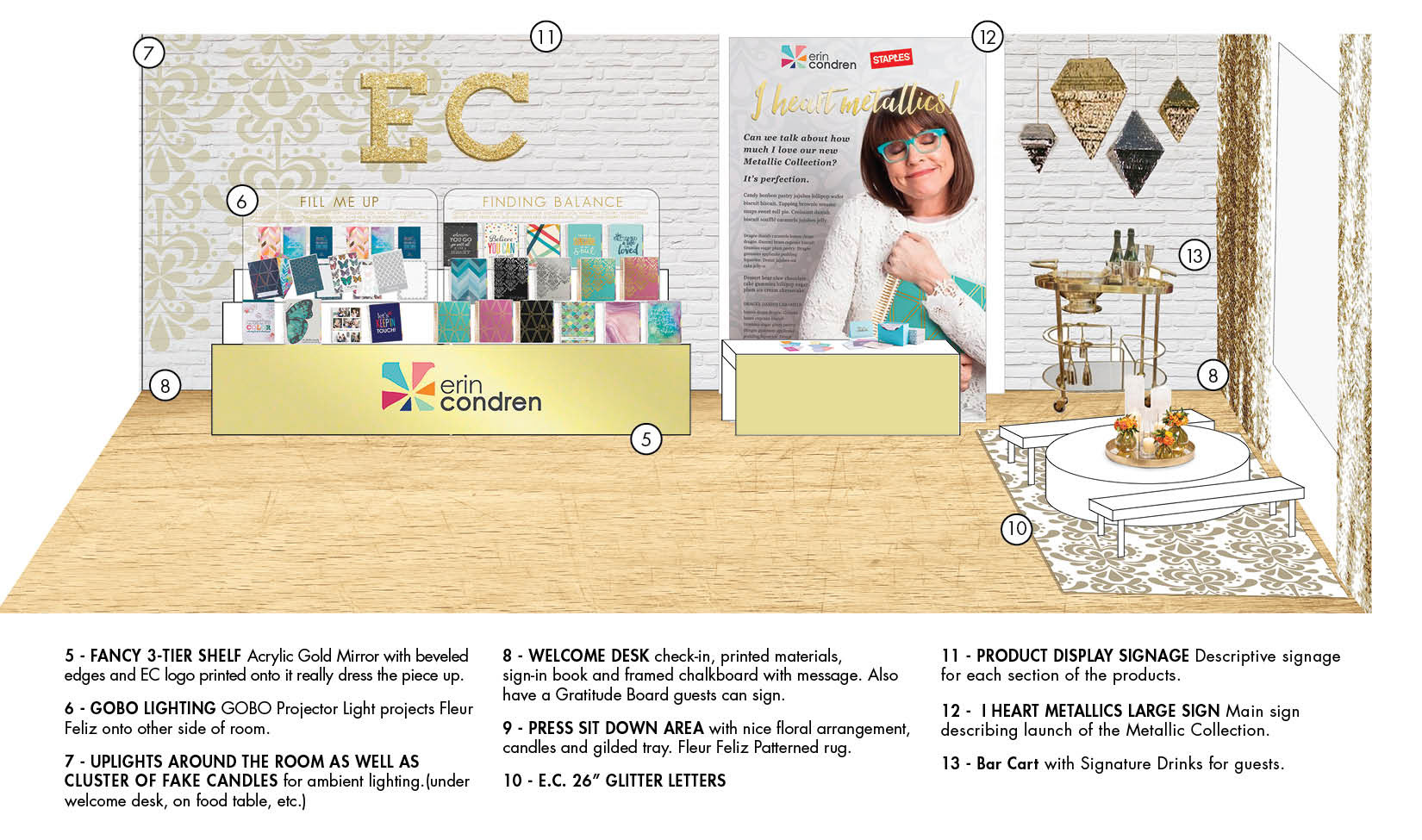 Mood board for food and activity stations. Proposed food, drinks, decor and activities for guests for the "Bling it on!" Press Party. This included gold accent decor, glitter table runner, gold dusted food and desserts, etc. Activities for the guests include a metallic temporary tattoos station and a "bling your cupcake" station.