NICOLE & PHILLIP WEDDING
Spanish influenced wedding invitation featuring a custom lace adornment sewn onto blue metallic cover stock, printed with gold foil.
Nicole 
& Phillip Wedding Invitation
Gorgeous Spanish Inspired Wedding invitations!
Wow! What a gorgeous weddingsuite! This Spanish inspired wedding invitation features a custom laceadornment sewn onto blue metallic cover stock. The invitation is framed on thefront with lace trim and text printed with gold metallic foil creating astunning invitation. The paper and lace were sewn together to create a uniquecustom pocket on the back for the Reception and Information Cards. The Rehearsal Dinner and SundayBrunch cards were also tucked into this pocket.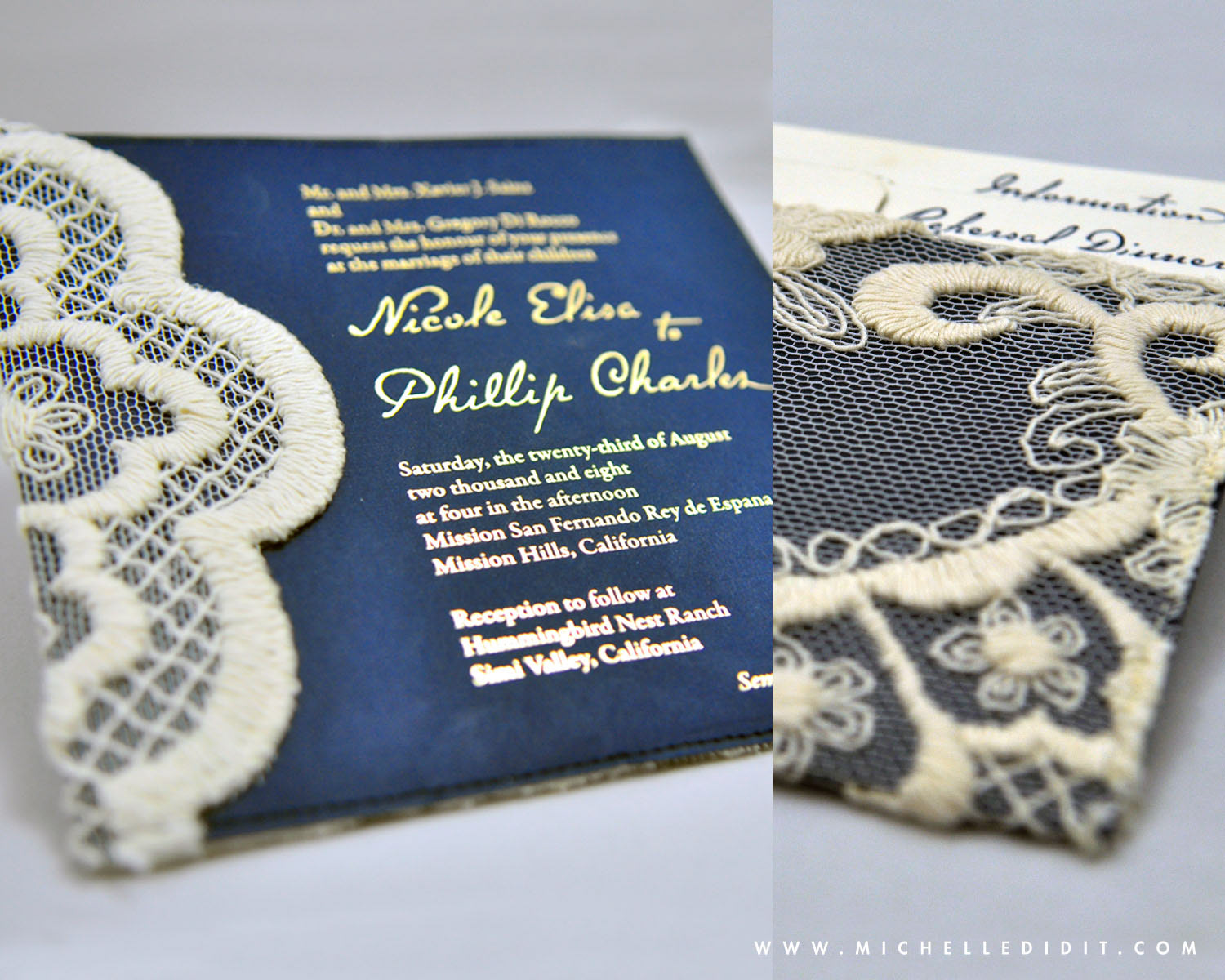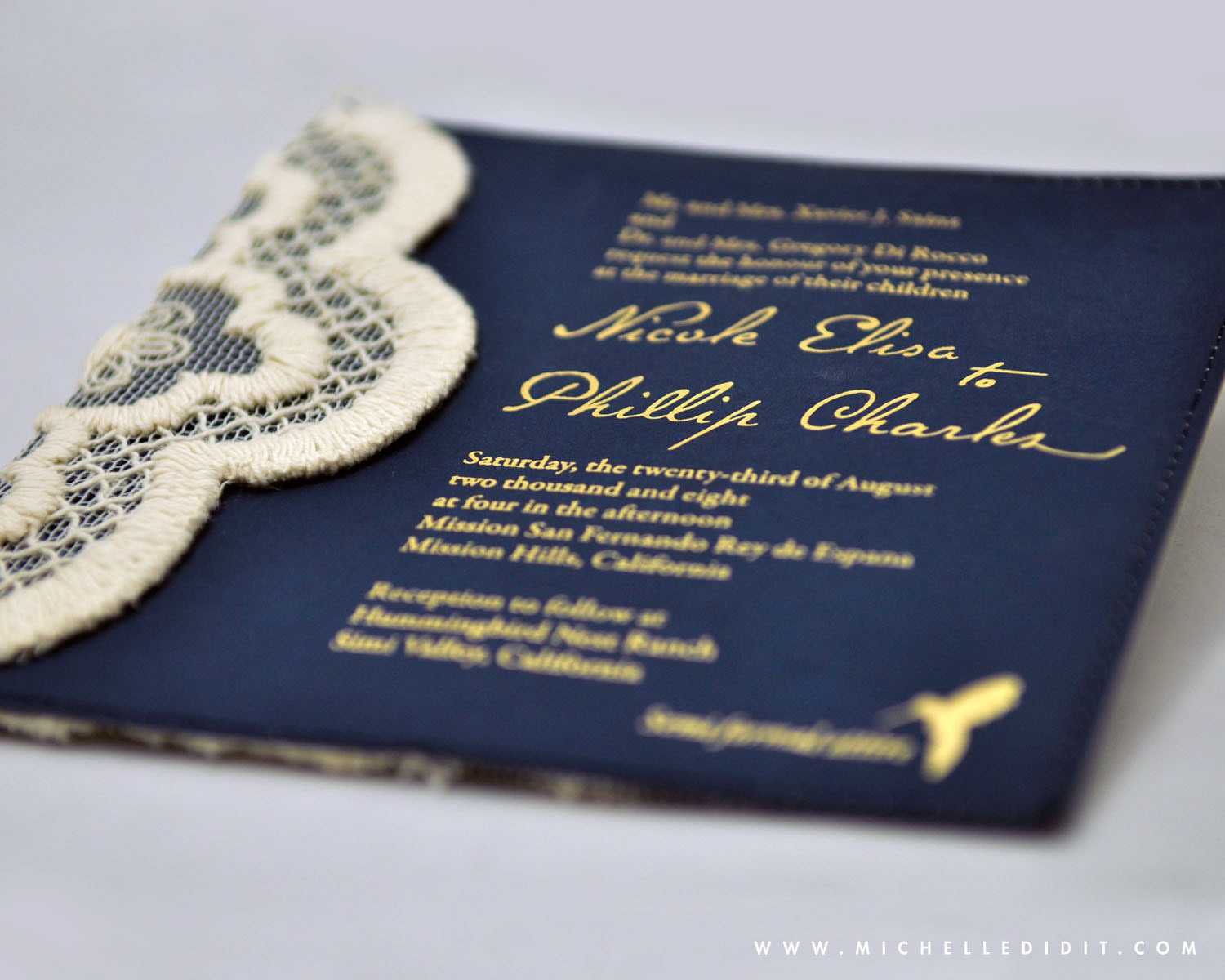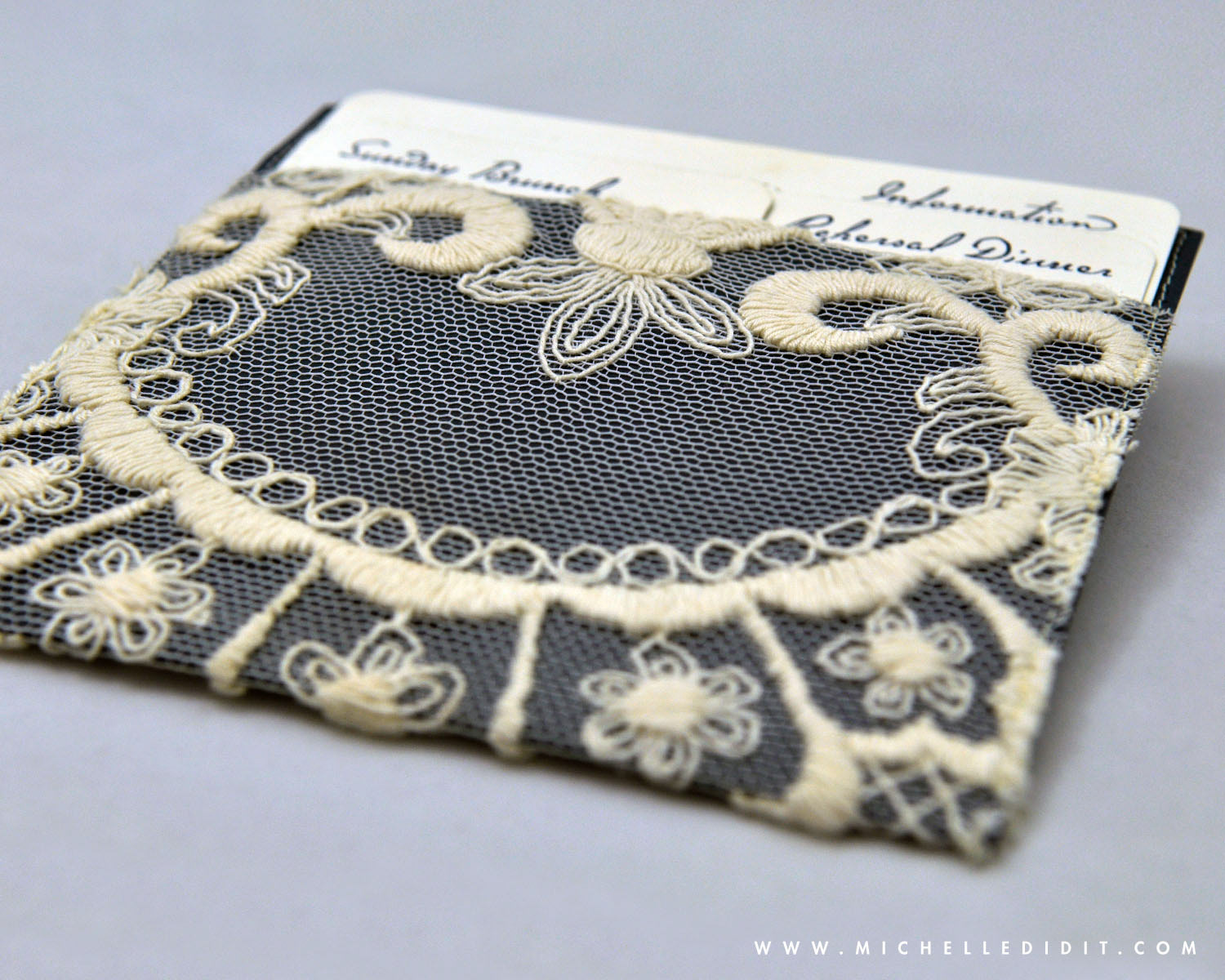 Information, Rehearsal andBrunch cards all printed with Gold and blue ink on linen paper. So lush.